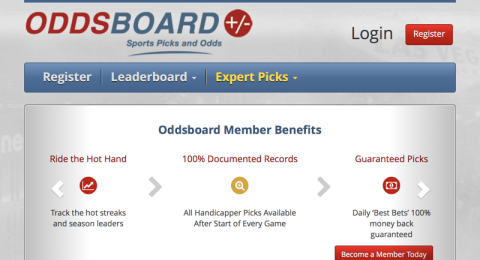 Jimmy Lawrence verified since 10/16/2015
Handicapping the 5 majors and specializing in low market college match ups, you can rest assure that when Jimmy puts you on a game it is for a good reason. What's the number 1 thing you need to know about Jimmy Lawrence? He wins! Plain and simple. Season after season, Jimmy has since bursting onto the scene a few years back he has made a name for himself as one of the best handicappers in the game. Jimmy has the rare ability to make his own accurate lines and he compares that to what Vegas has. He uses fundamental handicapping with an keen understanding of the point spread, match-up trends, key injuries and personnel. If the numbers fall in his favor he pounces and comes out on top a ridiculous amount of the time. His handicapping skills extend from NFL, to college football, to the NBA. Everyday more and more people are discovering Jimmy Lawrence and his keen eye for spotting value on early opening lines.
| Sport | Date | Game | Line | Outcome | Money |
| --- | --- | --- | --- | --- | --- |
You might also like to check out other handicappers from Oddsboard Kurt T. Poway, Mike Davis, or OB Consensus Picks.