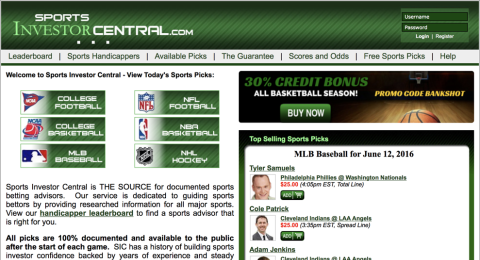 Timmy Klein verified since 8/18/2014
Timmy Klein has been with Sports Investor Central for the past three years working his way up the chain. Timmy has learned the intricacies of sports gambling from some of our top sports investors. Timmy is our resident sports machine that provides matchup predictions for a specified amount of football games. Timmy's concept provides a platform in which NFL and NCAAF teams are plugged into this software allowing for our staff to analyze and make matchup predictions several times before releasing a result. This allows for Timmy, and our staff, to craft odds before they are actually released by Vegas which in turn provides us with the information on what we predict Vegas will do with certain games. In Timmy's view, when you can analyze enough data on specific matchups that simulate game play relating to each team it gives you an opportunity to essentially forecast a game with a winner and final score. Quite a handy tool to use for football spreads and totals.
| Sport | Date | Game | Line | Outcome | Money |
| --- | --- | --- | --- | --- | --- |
You might also like to check out other handicappers from Sports Investor Central Dylan Miles, Tony Dickson, or Walter Lee.