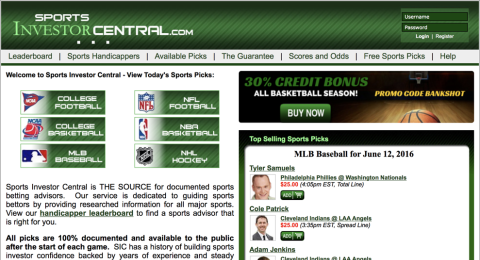 Pat Nuke verified since 3/22/2014
I started out like many handicappers entering documented online handicapping contests over 7 years ago. When I first started experimenting with making sports picks I was a novice and would make picks on every game on the board. As I researched and followed other professionals, I realized I wasn't handicapping I was merely wasting my time. Once I learned how to apply statistics and trends to my decision making I turned the corner and realized that Vegas can be beaten. After many years of hard work and luck I was fortunate enough to have the opportunity to guest handicap at Sports Investor Central. I am surrounded by some of the hardest working handicappers in the business and I feel that our staff works together to cover every angle. I will be working for you to advise you on MLB picks throughout the long season. MLB is one of the best sports to make money with a 7-8 month season and it provides many opportunities to profit at the end of the season. I look forward to your partnership and a successful MLB season.
| Sport | Date | Game | Line | Outcome | Money |
| --- | --- | --- | --- | --- | --- |
You might also like to check out other handicappers from Sports Investor Central Bobby Husbands, Ralph Learner, or Tyler Samuels.