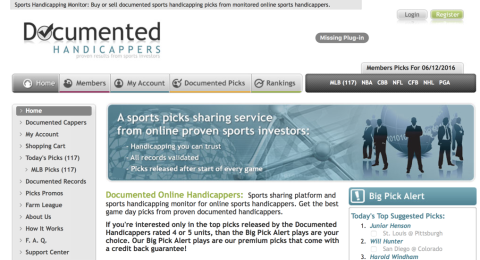 Luca Freaman verified since 8/21/2014
Documented Handicappers welcomes Luca Freaman to our NFL and NCAAF roster. Luca has been handicapping sports for the past 25 years and comes to our staff with betting knowledge and experience that will knock your socks off. When it comes to football betting there is rarely anything that can substitute experience and Luca has plenty of experience. Luca started out as an advisor to some of our staff members while operating his own independent service. Documented Handicappers provides a platform that is second to none when it comes to our global client base and it was a natural fit for Luca to provide his NFL and college football picks and not worry about daily operations of running a business. Less distractions for Luca equals more profits for our members.
| Sport | Date | Game | Line | Outcome | Money |
| --- | --- | --- | --- | --- | --- |
You might also like to check out other handicappers from Documented Handicappers Michael Kimmel, Nathan Skinner, or William Palmer.