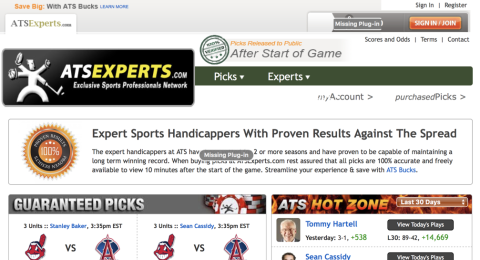 Hank Downey verified since 9/4/2014
There isn't a sport or scenario I haven't bet. I've traveled the world and bet everything from soccer games in Germany to cockfighting in Puerto Rico. I've won a staggering amount of money throughout my life only to lose it all to gambling and eventually win it all back. It wasn't until I was in my late 40's that I settled down, regrouped and really started to study a more statistical and disciplined approach to sports betting which allowed to me to live my dream and advise clients on NFL, NCAAF, MLB, NBA & NCAAB. Each season I develop a long term plan and layout my goals for each sport. My attention to detail will allow me to best serve you as a client of ATS Experts.
Sport
Yesterday
7 Day
30 Day
Season
All
1-1 (50%), -$25
7-11 (39%), -$2,125
66-36 (65%), +$13,625
650-438 (60%), +$87,225
MLB
1-1 (50%), -$25
7-11 (39%), -$2,125
66-36 (65%), +$13,625
192-110 (64%), +$37,330
NCAAF
81-65 (55%), +$5,375
NBA
215-161 (57%), +$18,775
NCAAB
162-102 (61%), +$25,745
You might also like to check out other handicappers from ATS Experts Brian Quincy, Calvin Adams, or Scott Riley.