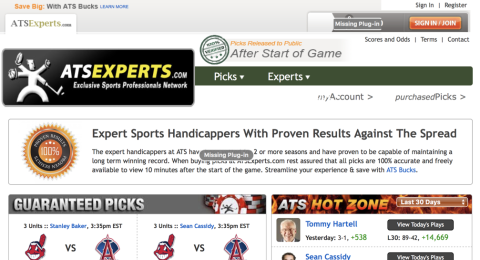 Chris Coleman verified since 8/28/2014
Experience in sports betting/sports advising: I bring hard work and integrity to sports handicapping and I have provided winning football & college basketball picks since 2000. Any professional handicapper that claims to win 80-90 of their games lacks integrity and most likely flips a coin before kick off and has no documentation of their picks. Proper preperation and accurate information is what wins games on a consistent level. Never bet a game on a gut feeling and never bet more than you can afford to lose. Sports betting is an opportunity to make smart financial decisions in order to attain long term goals. If you work hard for your money, like I do, then you'll never make another football pick by flipping a coin. My goal is to provide NCAAB, NFL and college football picks on a weekly basis and you can guarantee the picks I release to my members are the only picks that I feel give my clients the edge over the book.
| Sport | Date | Game | Line | Outcome | Money |
| --- | --- | --- | --- | --- | --- |
You might also like to check out other handicappers from ATS Experts Dave Alexander, Lyle Clark, or Sean Cassidy.