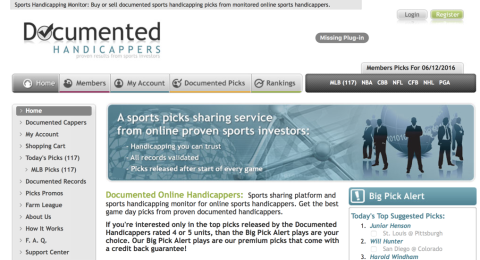 Angel Price verified since 10/28/2014
Angel Price is a documented 62% NBA handicapper and 60% NCAAB from 2012-14. Angel Price has been monitored by Documented Handicappers since the start of the NBA season in 2012 and has remained profitable during this span. Angel loves to play totals in NBA and feels it's a great way to win big in professional basketball. "I love betting NBA totals and with the way the leauge has shifted in the recent years, it really has become an offensive driven league during the regular season. It's no secret that NBA players are selfish and want to score points and there are very few players that actually like playing defense. With that being said, you have to play smart and avoid betting blind on every Over because there are plenty of opportunities to win on the Under with over inflated lines".
| Sport | Date | Game | Line | Outcome | Money |
| --- | --- | --- | --- | --- | --- |
You might also like to check out other handicappers from Documented Handicappers Glen Rockford, Kyle Gold, or Nathan Skinner.