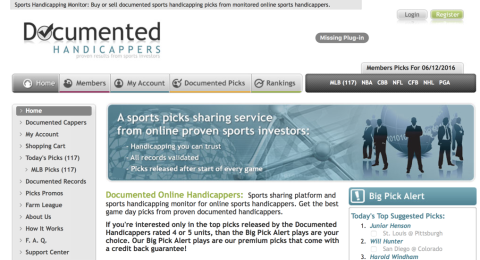 T.D. verified since 8/15/2015
Six Time Best of the West Handicapping Contest Top 10 Finish Football Handicapper Since 1993 Each season brings a new challenge for football bettors so you must have the right tools for the job. Since 1993 I have lived a successful life handicapping football and betting football. Football is the toughest sport to wager so you need a reliable source of information to win your wager.
You might also like to check out other handicappers from Documented Handicappers Max "Chief" Stutzman, Michael Molina, or Patrick Peters.