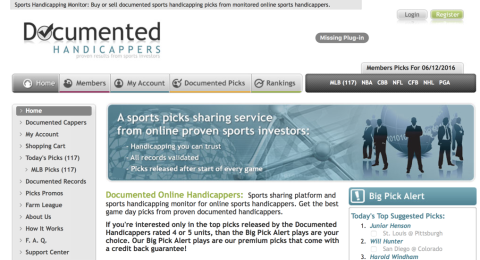 Nathan Skinner verified since 8/9/2017
My background begins in Oregon, where I was born and raised. I have been betting sports for over 10 years and I was truly blessed to live in a state where sports betting is not frowned upon. I have been a resident of Las Vegas since 2014 and through networking, I have taken my profession to the next level after teaming up with Documented Handicappers. After posting a documented 60% NFL season in 2015-16 and a 58% College Football season, my goal of joining an elite team has been accomplished. My willingness to adapt throughout the season has been the biggest benefactor my success. I have an attitude of no excuses and a sports betting approach that has built last relationships with my clients. No sales pressure. No false advertising. No outbound phone calls. I give you my word that you will never get the hard sell. Partnering with Documented Handicappers has provided access to some of the top handicappers in our industry along with a service and website that is second to none.
| Sport | Date | Game | Line | Outcome | Money |
| --- | --- | --- | --- | --- | --- |
You might also like to check out other handicappers from Documented Handicappers Alex "Jedi" Knight, Kyle Gold, or Zack Sanders.