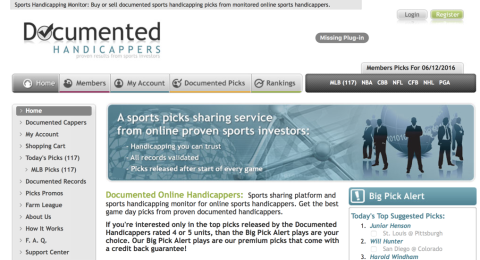 Micky "Bullzeye" Ferris verified since 7/23/2008
Sports are a way of life for many of us and for many of us we were not fortunate enough to have made it to the big time. I settled for the next best thing to continue my sports career, sports investing. I was introduced to the finer details of sports investing while in Europe. The Europeans are very passionate gamblers and love their futbol and American sports. I took my knowledge of American sports and applied it to my teachings which have provided me with a successful platform for investing wisely and beating the odds.
| Sport | Date | Game | Line | Outcome | Money |
| --- | --- | --- | --- | --- | --- |
| NBA | 6/13/2019 | Toronto vs Golden State | Toronto +2.5 (-115) | Win | +$500 |
You might also like to check out other handicappers from Documented Handicappers Donny Pearson, Mike Ryan, or Sal Limonti.