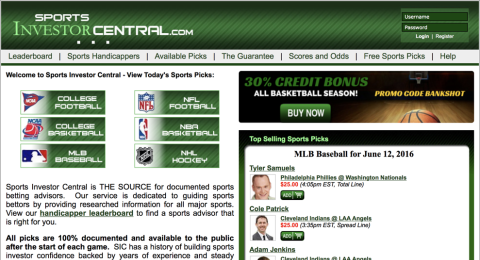 Jimmy Meyer verified since 4/3/2016
Years Handicapping: 12+ Sports Covered: MLB Baseball Prediction Ratings: 1-5 unit scale - 5 unit picks are considered the highest rated play MLB Handicapping System: MLB is a long season so proper money management is crucial to prevent dinging your bankroll on a losing streak. I prefer to play only smart wagers and tend to look hard at moneyline underdogs and the Total. My picks released will be dependent on home, away teams, pitching, time of year active streaks. I'll take a systematic approach to making my MLB picks but will always stay away from the heavy favorites and/or underdogs with odds greater than +160.
| Sport | Date | Game | Line | Outcome | Money |
| --- | --- | --- | --- | --- | --- |
You might also like to check out other handicappers from Sports Investor Central Aaron Fuller, Joe Rossy, or Skip Breaze.