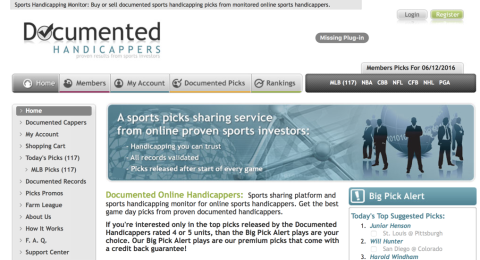 Jim Paulson verified since 3/29/2018
I've been asked many times about my secret to sports betting? The truth is there is no secret formula, just hard work, betting the right odds and doing your homework. Betting baseball is the longest season of any professional or college sport and you need to remain focused the entire season or you risk making mistakes. My goal is to help you limit the mistakes and maximize your profits this MLB season. I've been betting MLB baseball since 2012, gaining valuable experience each and every season. I've proven that I have the knowledge and experience to add valuable insight to the Documented Handicappers community.
| Sport | Date | Game | Line | Outcome | Money |
| --- | --- | --- | --- | --- | --- |
You might also like to check out other handicappers from Documented Handicappers Mark Ansil, Michael Kimmel, or Patrick Peters.