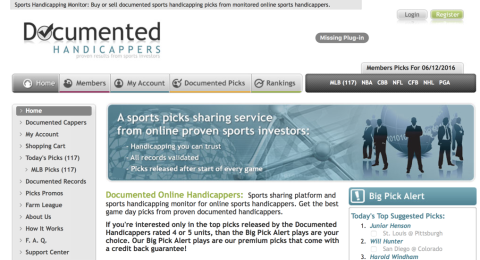 Jeffrey Johnson verified since 11/15/2015
Are you looking for an edge with your football betting picks? I was a Top 10 football handicapper in the Documented Handicappers Farm League and my 10 years experience as an NFL and NCAAF handicapper will help guide you to a profitable football season. I am detail-oriented and I will leave nothing to chance as I will research coaching, weather, field conditions, trends, injuries, etc. for the information needed to make an informed decision. Join me this NFL and College Football season to lock in your profits!
| Sport | Date | Game | Line | Outcome | Money |
| --- | --- | --- | --- | --- | --- |
You might also like to check out other handicappers from Documented Handicappers Edward Webb, Harold Windham, or Trevor J. Bass.