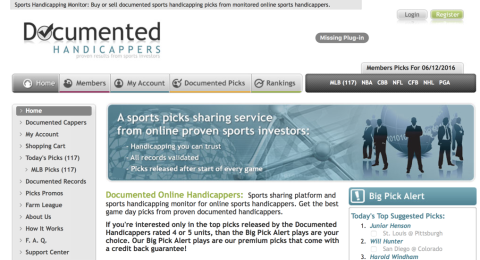 Jack Jeffries verified since 3/22/2014
Jack Jeffries has been a part of the sports handicapping industry for a very long time. Jack has witnessed so called "sharps" mismanage money in the past and has taken a more conservative long term approach to sports picks investing. Jack Jeffries came to Documented Handicappers as a package deal and has partners that help with analytics. Jack is smart enough to know it's impossible to know every detail and stat about MLB so when you invest with Jack you are investing in his team and years of proven results and knowledge.
| Sport | Date | Game | Line | Outcome | Money |
| --- | --- | --- | --- | --- | --- |
You might also like to check out other handicappers from Documented Handicappers Aiden Necholas , Henry Williams, or Val Wagner.