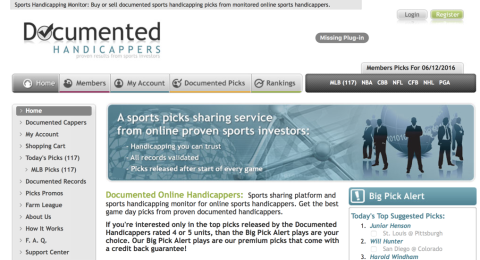 Michael Kimmel verified since 8/18/2012
Michael Kimmel is an NFL and College Football handicapper that has joined Documented Handicappers after two football seasons under our watch of an average of 59% in NFL and 61% in NCAAF. Michael will join a solid staff of football handicappers and will play a big part in making Documented Handicappers a top online source for football predictions.
You might also like to check out other handicappers from Documented Handicappers Aiden Necholas , Mathew Balance, or Sonny Shotgun Morane.