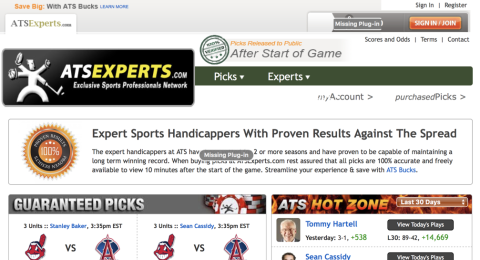 Dave Alexander verified since 4/2/2017
I have been making sports predictions part time since 2004 and full time as a professional since 2012. I finished the 2016​ MLB season with an overall winning percentage of 6​0​.7 capping off the season with a (6-1) ML and Total run in the 2016 World Series. ​​I successfully managed to help my clients achieve a 24K profit in 2016 and I eagerly anticipate opening my services to the ATS network. My goals remain the same each year and that is to provide my clients with the best possible edge to beat the number. One of the biggest contributors to my decision to join the ATS Experts was our roster of sharp handicappers with many years of experience. The ATS Experts will undoubtedly contribute to improving my skill set and ultimately providing a better path to success for my client base. I take my job very seriously and I know my fellow ATS Experts do as well. If you want to win, this is a full time tedious job but the rewards of helping clients beat their book is worth the time and effort. I look forward to helping you this season on the bases. Sports Betting Strategy: We use a 1-5 unit system with 1 representing a 100 wager and a 5 unit pick representing a 500 wager. The lower the unit the lesser I value the pick.
| Sport | Date | Game | Line | Outcome | Money |
| --- | --- | --- | --- | --- | --- |
You might also like to check out other handicappers from ATS Experts Elon Koebler, James Murphy, or Jason Barett.