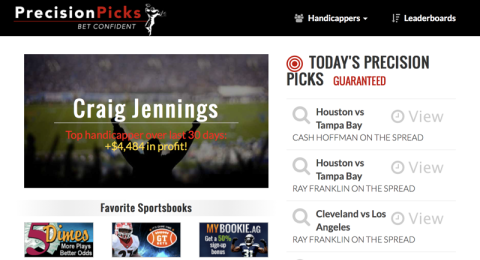 Richard Scott verified since 8/22/2011
Richard Scott has survived eight years in Las Vegas as a professional sports handicapper. Richard is entering the online marketplace for the first time in his career. "I've been able to profit each season because I research every single play I release to exhaustion. If there is any small reason at all for me to stay clear of a team or spread, I won't release the play. A pick must meet all of my criteria in order for a play to be released to my clients." Richard is dedicated to his craft and he looks forward to earning your NFL handicapping business.
You might also like to check out other handicappers from Precision Picks Aaron Alexis, Jeff Garza, or Ray Franklin.