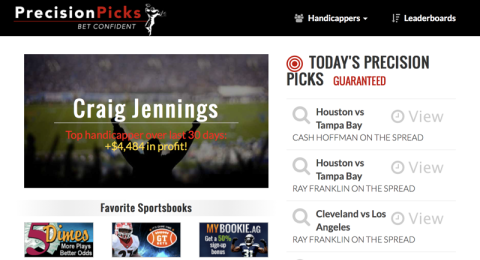 Cash Hoffman verified since 5/24/2011
A Boston native, Cash Hoffman was born into a sports city that lives and breathes Red Sox. Cash comes from a blue collar family as his father was a fisherman that traveled all over the waters New England to provide for his family. As Cash grew older he knew that if he wasn't go to play baseball he would have to figure out a way to stay within the sport industry because all he really understood was baseball. Cash has been handicapping baseball for over 15 years now and we are pleased to have him anchor MLB Baseball Handicappers.
Sport
Yesterday
7 Day
30 Day
Season
All
7-11 (39%), -$2,250
62-39 (61%), +$11,015
276-204 (58%), +$29,835
MLB
7-11 (39%), -$2,250
62-39 (61%), +$11,015
276-204 (58%), +$29,835
You might also like to check out other handicappers from Precision Picks "Slick" Rick Williams, Casey Stinson, or Mel Jones.