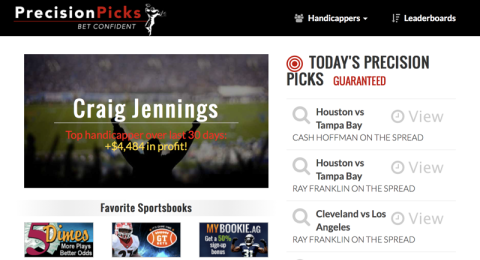 Peter Park verified since 8/16/2018
When it comes to betting football, NFL or NCAAF, it can be very tough to determine where to put your money. Whether you are handicapping your own football games or you are paying a professional to make your picks, there is only one guarantee: nothing is for certain. My experience as a professional sports bettor and handicapper provide me with the expertise to put the odds in our favor.
| Sport | Date | Game | Line | Outcome | Money |
| --- | --- | --- | --- | --- | --- |
You might also like to check out other handicappers from Precision Picks Craig Jennings, Jeff Hodges, or Richard Scott.