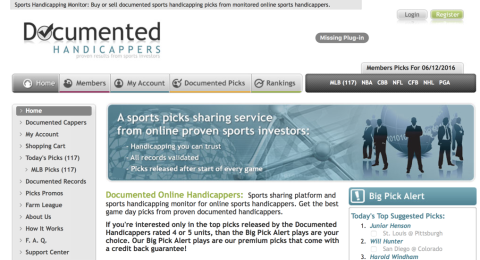 Curtis Sydney verified since 3/22/2014
Hard work and dedication has helped Curtis Sydney land a spot on our MLB handicapper rotation. Curtis has been a staff member and personal research assistant to Documented Handicappers for the past three years. Curtis understands what it takes to be a successful handicapper on the professional level and looks to earn your respect and help you beat the odds. If you are looking for a strategic bettor that knows when to be aggressive, Curtis is your expert to follow and will not take unnecessary risks.
| Sport | Date | Game | Line | Outcome | Money |
| --- | --- | --- | --- | --- | --- |
You might also like to check out other handicappers from Documented Handicappers Harold Windham, Mason Porter, or Tommy Hightower.