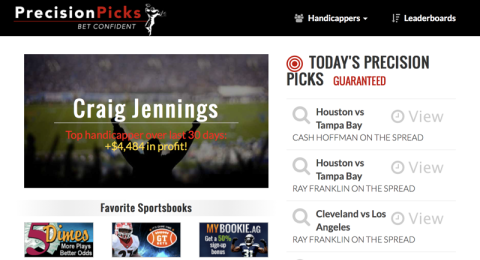 Casey Stinson verified since 9/1/2011
Casey Stinson grew up in the south as the son of a high school football coach. To say he is passionate about football and specifically college football is an understatement. Casey specializes in teams of the SEC and has formulated many contacts throughout his 15+ year career. Look for Casey to make his money each Saturday and when an SEC pick is released jump on it!
| Sport | Date | Game | Line | Outcome | Money |
| --- | --- | --- | --- | --- | --- |
You might also like to check out other handicappers from Precision Picks Conor Brookes, Kris Pennypacker, or Mario D'Amato.