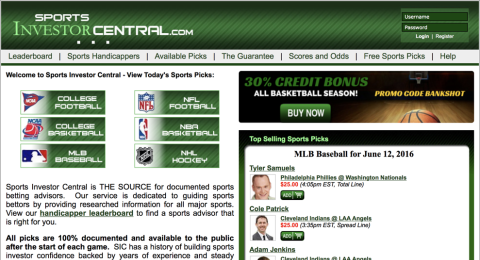 Jarred Alston verified since 3/22/2014
I'm a midwest boy and my midwestern values are always evident in my character. I always put people and my clients first, ahead of my needs and wants. In this business making money is the #1 priority and want you to understand, as my client, I want to make you money! Baseball is all I know and I fortunately had the opportunity to play Division II baseball at a small school. I have been a student of the game from age 5 and I remain a student of handicapping MLB and NHL to this day. My thirst for knowledge has helped me achieve success at every level personally and professionally. I beat out some of the best handicapping prospects to get a roster spot at Sports Investor Central and I look to capitalize on this opportunity. I look forward to being your MLB and/or NHL betting advisor this season.
Sport
Yesterday
7 Day
30 Day
Season
All
0-1 (0%), -$575
7-8 (47%), -$625
31-35 (47%), -$3,315
421-315 (57%), +$39,115
MLB
0-1 (0%), -$575
7-8 (47%), -$625
31-35 (47%), -$3,315
167-119 (58%), +$21,165
NHL
254-196 (56%), +$17,950
You might also like to check out other handicappers from Sports Investor Central Bret Bryan, Jimmy Meyer, or Pepper Shannon.