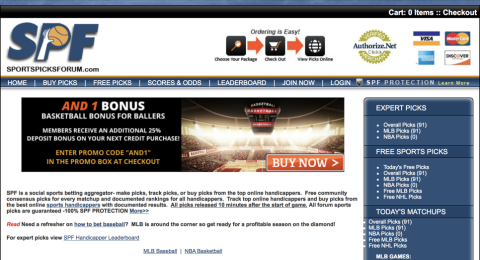 Tom Strickland verified since 4/1/2013
Tom Strickland has over nine years experience working as a sports betting advisor to casinos in the UK as well as online services overseas. Tom is originally from Arizona but spent the past 15 years abroad mostly working in Europe. Tom is a sports betting veteran and understands the nuances of sports gambling and how to take advantage of weak lines. Tom has handicapped all major sports in the past but he will focus on MLB, NFL and College Football exclusively with Sports Picks Forum. Each year SPF proves that we offer some the sharpest minds in the industry and our members will be extremely fortunate that Tom will be working with our staff of sports experts.
Sport
Yesterday
7 Day
30 Day
Season
All
2-2 (50%), -$100
9-6 (60%), +$1,525
38-24 (61%), +$6,880
326-228 (59%), +$39,285
MLB
2-2 (50%), -$100
9-6 (60%), +$1,525
38-24 (61%), +$6,880
74-48 (61%), +$11,770
NFL
114-85 (57%), +$10,340
NCAAF
138-95 (59%), +$17,175
You might also like to check out other handicappers from Sports Picks Forum Kevin McHughe, Poppi Logan, or Simon Says.