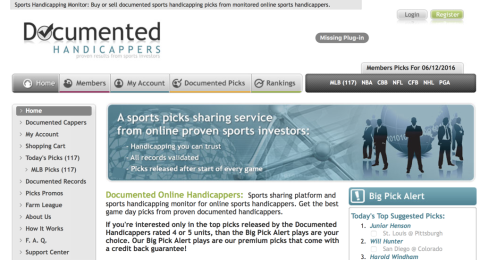 Kyle Gold verified since 10/28/2014
Kyle has been involved with basketball betting for over 15 years and was exposed to betting at an early age due to the social acceptance in Australia. Kyle doesn't play favorites when it comes to NBA or NCAAB and only releases basketball picks he finds of value. Kyle had a 59% winning NBA average from 2012-14 and 60% College Basketball winning percentage during this time frame. Kyle has shown some great talent and we look forward to sharing his talents with the Documented Handicapper community.
Sport
Yesterday
7 Day
30 Day
Season
All
11-3 (79%), +$3,875
542-402 (57%), +$50,035
NBA
11-3 (79%), +$3,875
308-239 (56%), +$22,735
NCAAB
234-163 (59%), +$27,300
You might also like to check out other handicappers from Documented Handicappers Henry Williams, Jeremy Redmond, or Michael Kimmel.