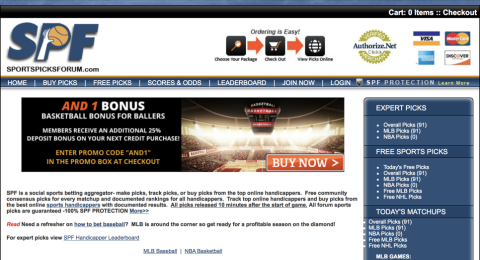 Kit Wilson verified since 5/16/2011
Kit Wilson had his first taste of gambling from the age of 13 while playing pool in Louisiana. A native of New Orleans, Kit is an avid sports fan and loves the rush he gets from gambling. His uncle taught him billiards at an early age and was able to use his charm to persuade patrons of a pool hall into suckers to gamble on games of pool. This action led Kit to a career of betting on anything "worth his while". Kit said the most he ever wagered on a round of golf was $30,000.00 and luckily for him he won because he noted he "didn't have the money to pay!" Kit now focuses his efforts on MLB, NBA and NCAAB and is based out of Nevada.
Sport
Yesterday
7 Day
30 Day
Season
All
2-1 (67%), +$450
7-7 (50%), -$400
41-36 (53%), +$320
587-434 (57%), +$53,900
MLB
2-1 (67%), +$450
7-7 (50%), -$400
31-32 (49%), -$2,505
97-79 (55%), +$4,150
NBA
10-4 (71%), +$2,825
265-220 (55%), +$11,525
NCAAB
225-135 (63%), +$38,225
You might also like to check out other handicappers from Sports Picks Forum Justin Long, Stevie March, or Tanner Edwards.