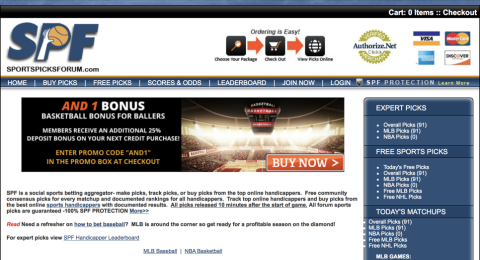 Guy Eslin verified since 12/16/2010
Born and raised in New York I've always had a deep passion for sports. Early on in my life I really wanted to be a sports caster but when I got old enough to realize that few break into that business making money, I needed a way to pay bills. In my early 20's I began sports gambling after a trip to Las Vegas. Spending time in the casino sports books opened my eyes to an entirely different way of life. I knew that after that trip my knowledge of basketball was far superior to the average gambler. For over 15 years I have been very successful at helping clients reach their financial goals with winning basketball tips. I hope to do the same for all new clients and look forward to winning with you this season!
Sport
Yesterday
7 Day
30 Day
Season
All
0-1 (0%), -$525
5-2 (71%), +$1,425
13-9 (59%), +$1,550
433-286 (60%), +$59,415
NBA
0-1 (0%), -$525
5-2 (71%), +$1,425
13-9 (59%), +$1,550
236-165 (59%), +$27,515
NCAAB
197-121 (62%), +$31,900
You might also like to check out other handicappers from Sports Picks Forum "King" Jon Sanderson, Allen Barclay, or Don Williams.