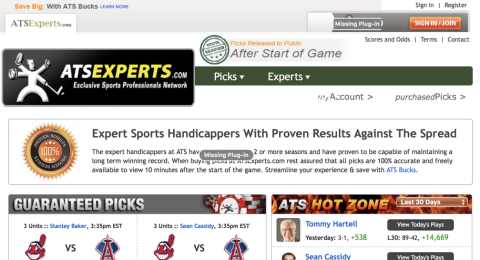 Brian Quincy verified since 9/4/2014
I have been involved in predicting sports outcomes since the late 1990s. Early on in my career I was involved in the early glory days of the internet right before the dot.com bubble that burst starting around 1999. Back then I was employed as a systems designer for a large company and I was part of a small group that helped with designing systems for financial analysts. They would give us their requirements in what they felt could help them work more efficiently. This gave me tremendous insight into the stock market and how stock analysts would predict the market and the economy. While I was never too big on investing in the stock market back then I was able to use the information I learned and apply it to sports betting. I always felt more in tune with sports and predicting the outcome of games as opposed to dumping my money into a company that may be controlled or manipulated by a few people at the top. Sports betting has provided me with career satisfaction and the thrill of winning is instant gratification you rarely get with stocks.
Sport
Yesterday
7 Day
30 Day
Season
All
3-1 (75%), +$975
8-5 (62%), +$1,250
44-26 (63%), +$7,255
513-388 (57%), +$44,395
MLB
2-0 (100%), +$1,000
5-2 (71%), +$1,350
14-8 (64%), +$2,105
14-8 (64%), +$2,105
NFL
68-50 (58%), +$6,265
NCAAF
91-80 (53%), +$3,400
NBA
1-1 (50%), -$25
3-3 (50%), -$100
22-12 (65%), +$4,450
188-147 (56%), +$13,150
NCAAB
8-6 (57%), +$700
152-103 (60%), +$19,475
You might also like to check out other handicappers from ATS Experts Andy Myer, Calvin Adams, or Kelly Steward.