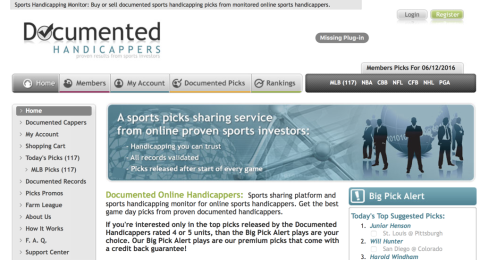 Brad MacKenzie verified since 10/29/2013
Brad MacKenzie is a NBA and College Basketball analyst and former ghost writer for an online betting sports publication. Brad is now working exclusively for Documented Handicappers to provide NBA and NCAAB predictions for our members. Brad has been handicapping basketball for over five years and was a documented 60% in NBA and 61% in NCAAB during his monitoring period.
Sport
Yesterday
7 Day
30 Day
Season
All
7-1 (88%), +$2,950
446-315 (59%), +$50,070
NBA
7-1 (88%), +$2,950
227-179 (56%), +$15,195
NCAAB
219-136 (62%), +$34,875
You might also like to check out other handicappers from Documented Handicappers Mathew Balance, Ray Harve, or Ted Stone.